We believe in strategic inspiration.
In 2015, our founder, Keisha Whaley, decided to challenge her industry. Brass Tacks Collective and our sister entity, BT Foundry, are the embodiment of a future where diversity and inclusion are no longer boxes to be checked, but catalysts for beautifully and strategically-crafted brands.
We started with local clients. The direct connection and impact they had with their communities moved us. Seeing how our work with one business contributed to the growth of the entire neighborhood got us thinking even bigger.
It's thrilling to see more and more large corporations and international brands share our vision for the future. A vision of inclusion, equity, sustainability, and conscious capitalism. Our work speaks for itself, and we've built a skilled, diverse, energetic team that delivers on every level.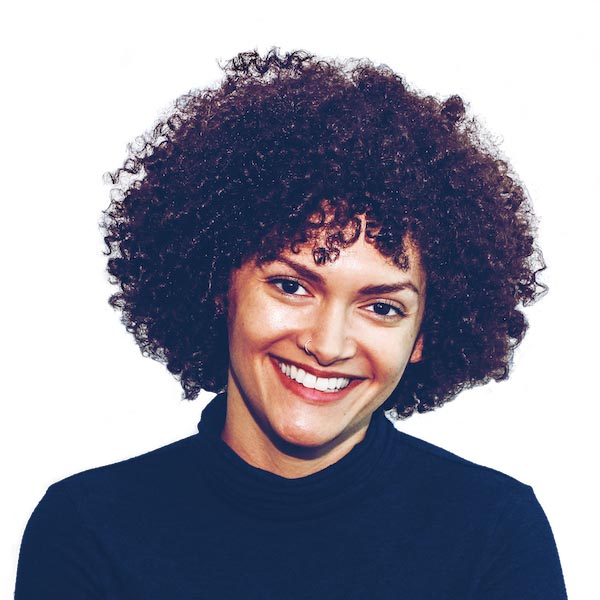 My name is Keisha Whaley and I can finally admit I was the kid who tattled on the others for coloring outside the lines. Don't get me wrong! Art for art's sake is wonderful, but I love the parameters, the problem solving that comes with professional creative work.
I started my career as a graphic designer but found a home for my other interests in writing, strategy, and teaching when I started Brass Tacks. I gladly wore all the hats until I could bring on a team, and luckily for me, the team is outstanding and I still get to pop on a hat or two.
My truest love is in dreaming up possibilities for an organization, investigating the logistics, and coming up with an iron-clad plan.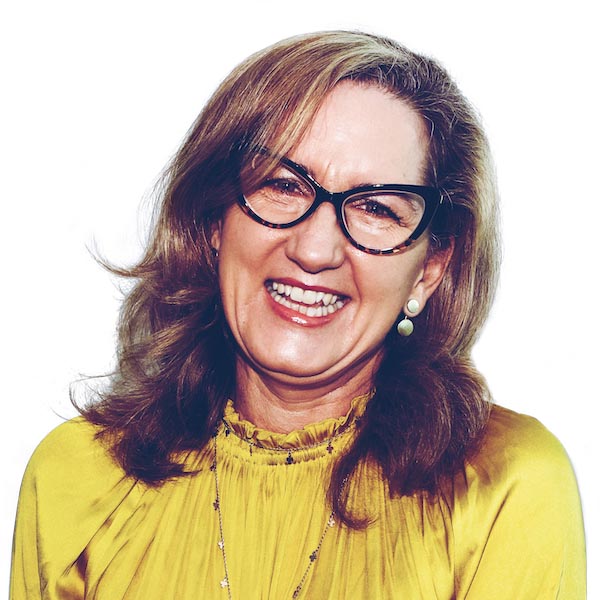 My family is my "why". My 23+ year marriage to my husband, Regan, has given us a daughter in college and a son in middle school. We have worked and lived in London, Monte Carlo, and Austria, plus I speak Afrikaans, Dutch, German, and English. Throughout my travels, I've been a Managing Director, Account Manager, and Project Manager, and excelled in each experience. Basically, I'm ready for whatever you throw at me. Outside of the office (but not always!) I am a lover of all things fabulous – in particular food, wine, coffee, gardening, and calligraphy.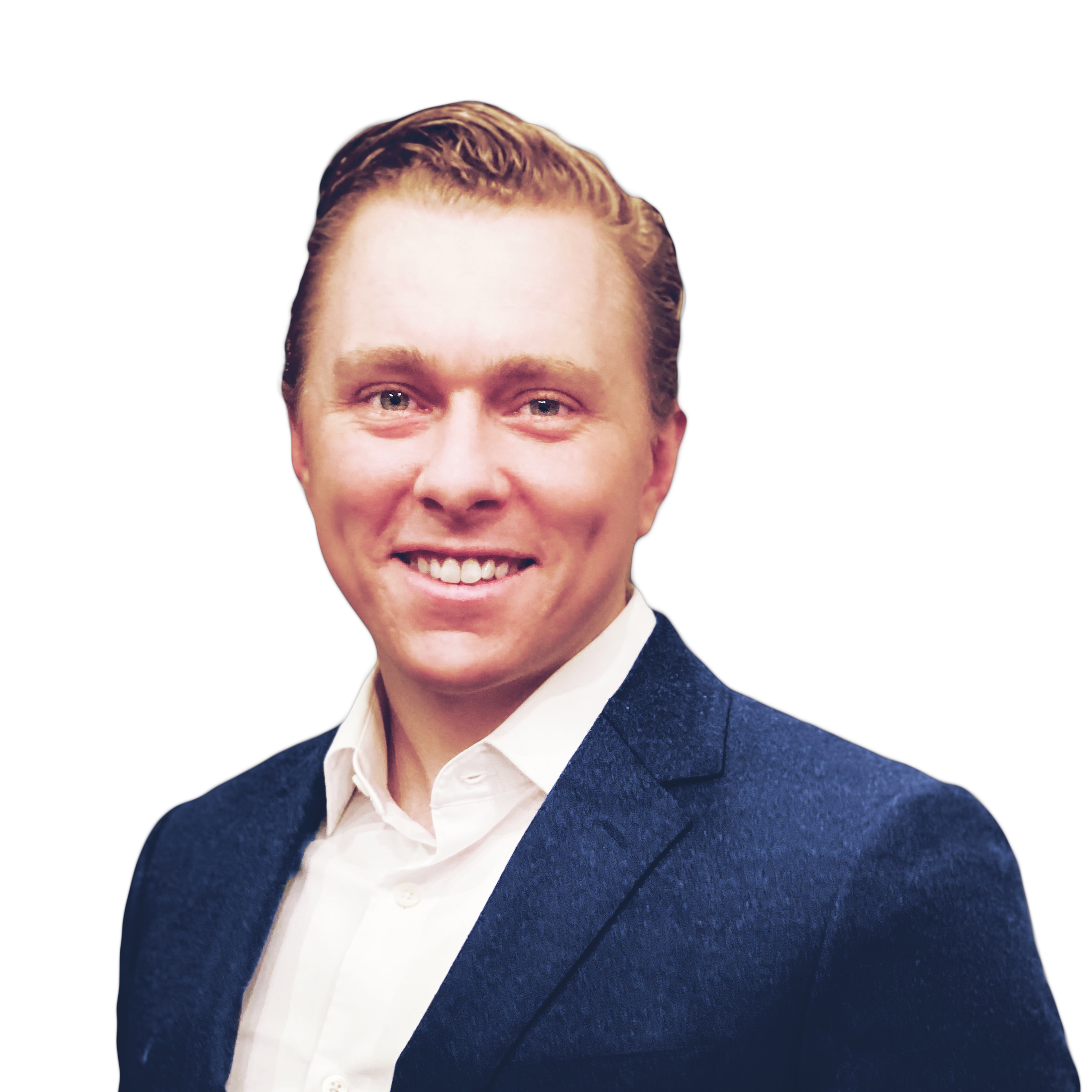 I've been a strategist for over a decade, but I've also been a drummer most of my life. I didn't realize until I was searching for the right words to describe what a strategist does that they're related. The role of the strategist is to set the rhythm for the client. To make adjustments as the tone changes. To recognize how the audience is responding and lean into what has them grooving. I love what I do in all aspects, in both lives. As the world continues to evolve, I'm just happy to have the vantage point I do to be a part of setting the tempo.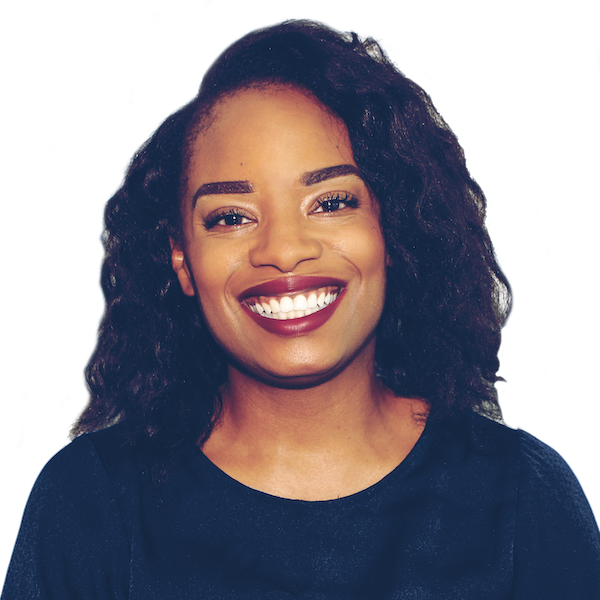 I'm the person who loves to find a problem and elect themselves as the one who's to solve it. Whether it's managing a project, planning an event, or writing a book, I love losing myself in the process and creating solutions that help push visions forward and change the world for the better. When I'm not filling dry erase boards with sticky notes and statistics, you can find me working on my creative endeavors, watching anime, or sleeping.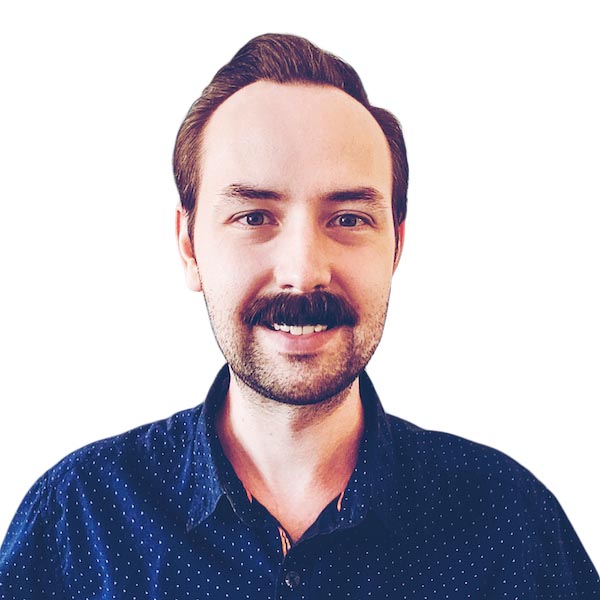 I love when a new project launches and our team's work comes to life! I coordinate our web design and development process with personal attention, enthusiasm, and a commitment to incredible results.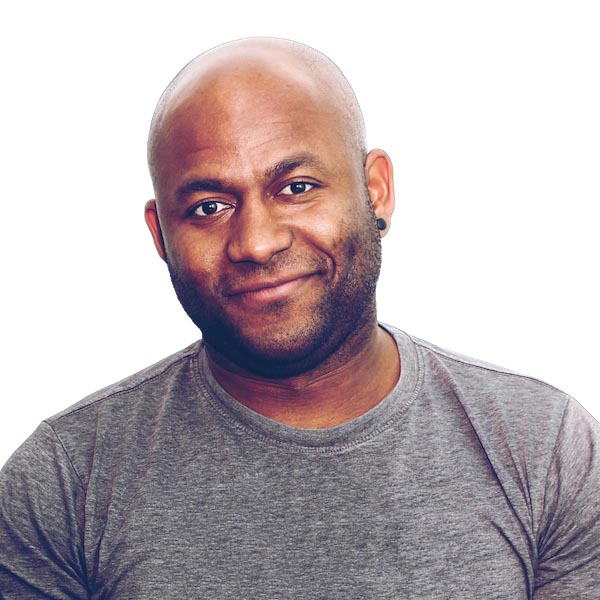 As a former ESL and preschool teacher, current songwriter and musician, and future author of a New York Times Best Seller, I've always loved words and valued their power. Clarity of speech leads to clarity of thought leads to clarity of action. I think Marky Mark said that.
I see words as lenses to help us clearly see our "why". And as your metaphorical optometrist living in South Oak Cliff with my wife (Lizbet), dog (Tyler), and favorite guitar (Juliet…just don't tell Jesse), I love helping people articulate the "why"s that fuel their businesses and the change they're working for in their communities.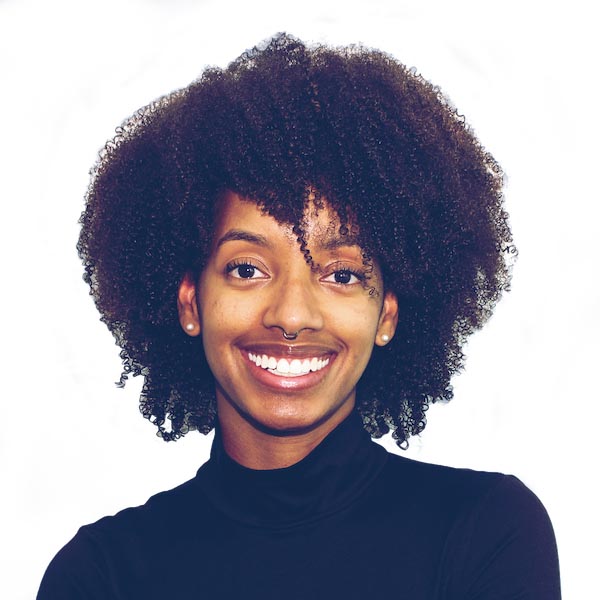 I've always been expressive. Even as a child, I would write songs with my big brothers and perform them in the living room for my parents. I'm super adventurous and love spending time with my husband, Anthony, our daughters, Eva, Ana, and Ila, and our pup son, Pyro. I'm a self-proclaimed goofball with a dry sense of humor, and I always find a way to be the life of the party. When it comes to writing, my youthful and curious personality lends itself to my creativity. Anything I do, I'm obsessed with doing well. I love to win.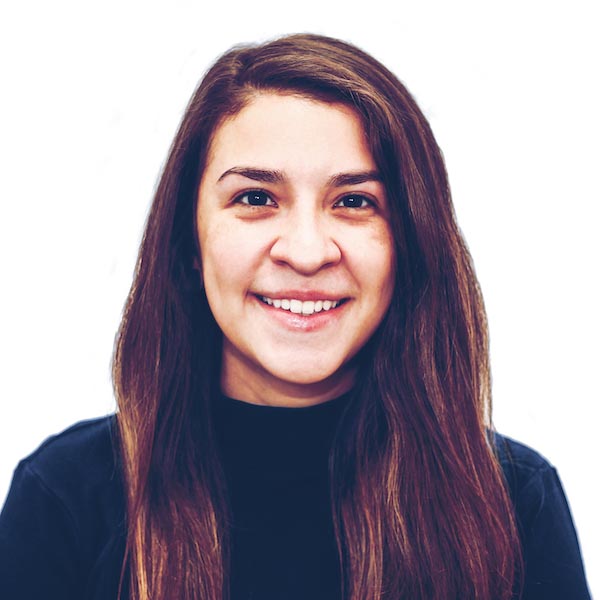 From a young age I had a passion for juggling; so I became a designer. Design brings me a lot of joy; finding creative solutions, using variations of shapes, colors, photographs, pixie dust, and everything in between. When I'm not sitting at a computer, you'll most likely find me drinking some good ole apple juice, invading my tiny dog Milo's tiny bubble, and laughing very loudly.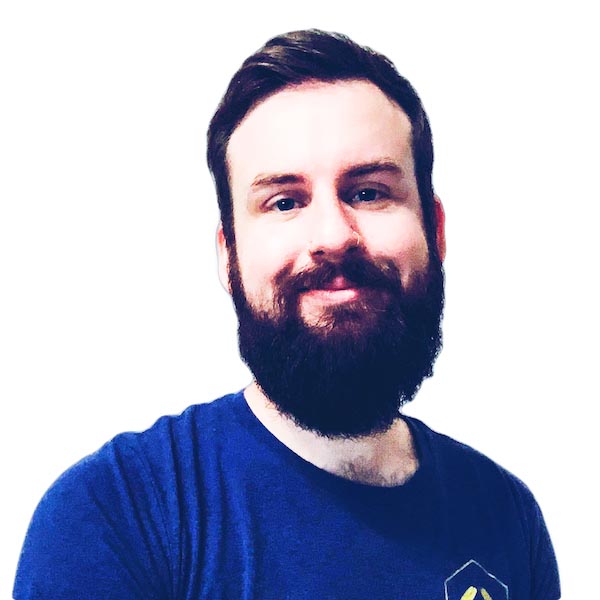 I've been creating ever since I was a youngster: Obsessed with legos, board games, storytelling, and fine art. I knew when I grew older I wanted to be a creative and a problem solver. My passion for these things guided me to UX Design. I focus on solving problems for clients in creative ways, through system design, information architecture, and many other terms I never thought I'd be invested in! They continue to push my imagination in increasingly unique ways, and I wouldn't trade it for anything.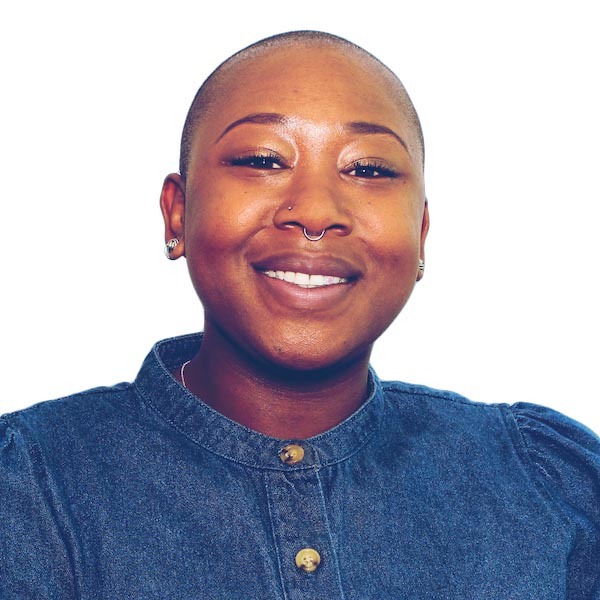 As the only child of a hairstylist/DJ, creativity is in my DNA. I witnessed and pursue a life of creative expression, with developing purpose-driven brands as my sweet-spot. I picked up my mom's attention to aesthetics and style, and enjoy both capturing and creating eye-popping visuals.
For me it's deeper than content, it's a story. And I love celebrating stories of black culture, fashion for every body type, and everyone else out there living their best and most passionate life.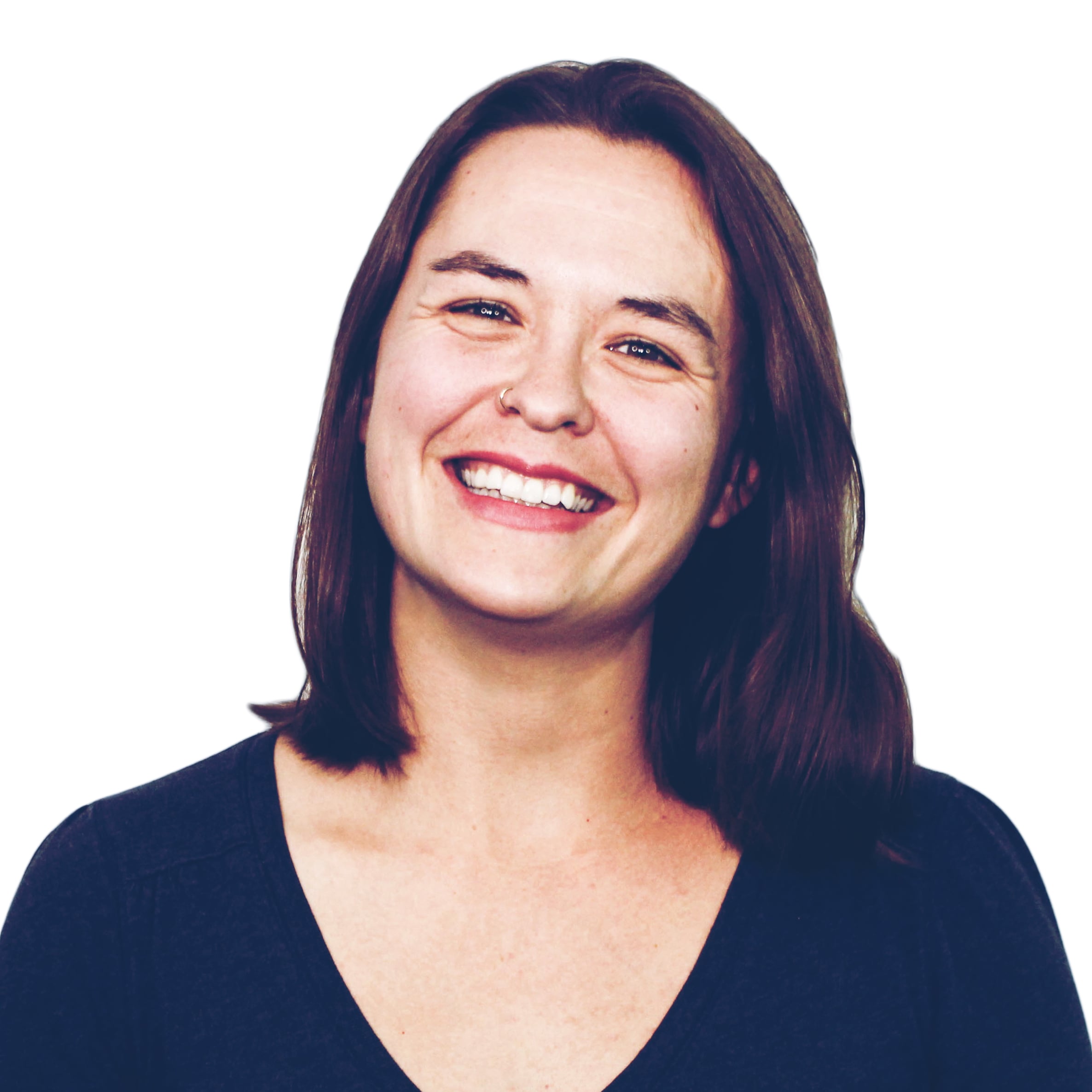 I'm a multicultural, self-made creative. I taught myself photography and videography to create things for my band, The Last City. The more I learned, the more I loved it. I've combined my wanderlust with my love of creativity and now work completely for myself so that I can continue to travel and make interesting, story-driven content. Check out my work at wayfaristmedia.com!
"Everybody's brand means something to them. I couldn't find a better place
than to put mine in the hands of the team at Brass Tacks Collective."
Now that you know a little about us, we'd love to get to know you.
We're just a few clicks away.